Uma´s birthday
Today is a special day for me. It's my daughter birthday.
She was born in New York, but her parents are from Argentina, like many other
immigrants. Sometimes I wonder what should I do to make her feel a bit Argentinean.
Obviously, being here means that we have to adapt in some way to most American customs. But my intention is to also show her where their family comes from. This is a decorated cake in the American style but with a latin filling. It's made of a very Argentinean ingredient: The dulce de leche …!
My inspiration: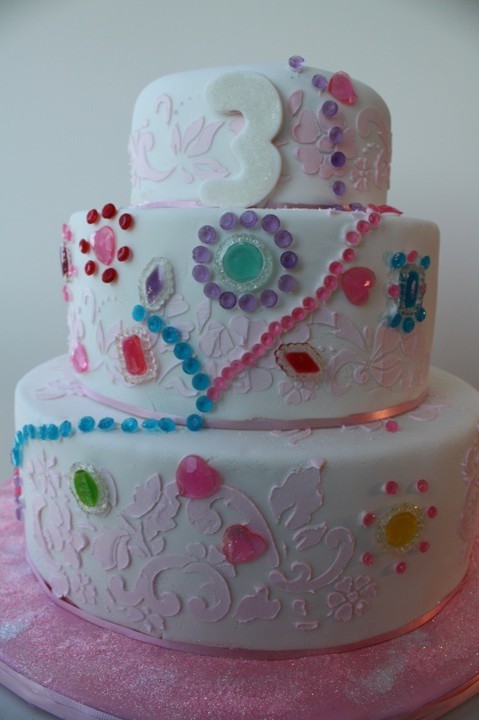 "All content appearing on Latin Food Lovers, including, but not limited to text, copy, graphics, video, and images is the exclusive property of Luciana Davidzon and may not be used or reproduced in any way without express written permission."
Hoy es un día especial para mi. Es el cumple de mi hija.
Ella nació en New york, pero sus padres son argentinos, como muchos otros inmigrantes. A veces me pregunto como hacer para que ella también se sienta un poco Argentina.
Obviamente, el estar aquí hace que tengamos que adaptarnos de alguna forma a algunas costumbres Americanas. Pero mi intención es también mostrarle de donde provienen sus padres y sus familiares. Esta es una torta decorada al mejor estilo americano pero con una relleno bien "latino". Por dentro lleva un ingrediente que nos caracteriza: El dulce de leche…!Mi inspiración:Mi torta!"All content appearing on Latin Food Lovers, including, but not limited to text, copy, graphics, video, and images is the exclusive property of Luciana Davidzon and may not be used or reproduced in any way without express written permission."