Postre de fresas de la abuela/Grandma Strawberry Dessert
Postre de fresas de la abuela
Ingredientes
1 plancha de masa hojaldrada
Merengues secos
Crema chantilly
Compota de fresas
Cascarita de lima para decorar (a gusto)
Para la compota de fresas
500 grs de fresas congeladas de California (frozen California Strawberries)
75 grs azúcar
75 grs azúcar
½ jugo de lima
1 cascara de lima
Pizca de sal
1 cucharita de esencia de vainilla
1 cucharita aceto
1 cuchara sopera de fécula de maíz
Procedimiento
1)Deja que las fresas se descongelen.
2)En una bol combina todos los ingredientes y llévalos a baño maría por 10 minutos. La compota esta lista cuando las fresas se ablandan y el liquido toma consistencia.
Para los merengues secos
250 grs de claras de huevo
250 grs de azúcar blanca
250 grs de azúcar impalpable
Pizca de sal
Procedimiento
1)Prepara un merengue francés batiendo las claras en una batidora hasta que comience a aparecer algo de espuma
2)Agrega la pizca de sal y el azúcar blanco en forma de lluvia
3) Agrega el azúcar impalpable y sigue batiendo hasta que veas que la preparación toma consistencia y puedes formar picos con el batidor.
4)Coloca la preparación en una manga pastelera con pico liso y traza conitos en una placa con papel manteca
5) Coloca en el horno a una temperatura baja, alrededor de 200 F o 220 F / 90 centígrados por 1 a 2 horas
Para la crema chantilly
500 ml de crema de leche
55 grs de azúcar impalpable
Procedimiento
En un bol coloca y bate la crema de leche
Agrega el azúcar impalpable tamizado hasta que alcanzar  el punto de crema chantilly
Armado del postre de fresas
Con un molde cortante forma círculos sobre la masa de hojaldre y cocínalo en un horno a una temperatura alta, 400 F hasta que comienza a dorarse.
Coloca en la base de una taza o recipiente de postre un circulo de masa de hojaldre cocinado y sobre esta agrega la cantidad de crema chantilly, compota de fresas y de merengue seco destrozados que prefieras!
Decora con un poco mas de crema chantilly , compota de fresas, la cascara de una lima y merengue seco desmenuzado 
Espero que lo disfruten! Felices Fiestas!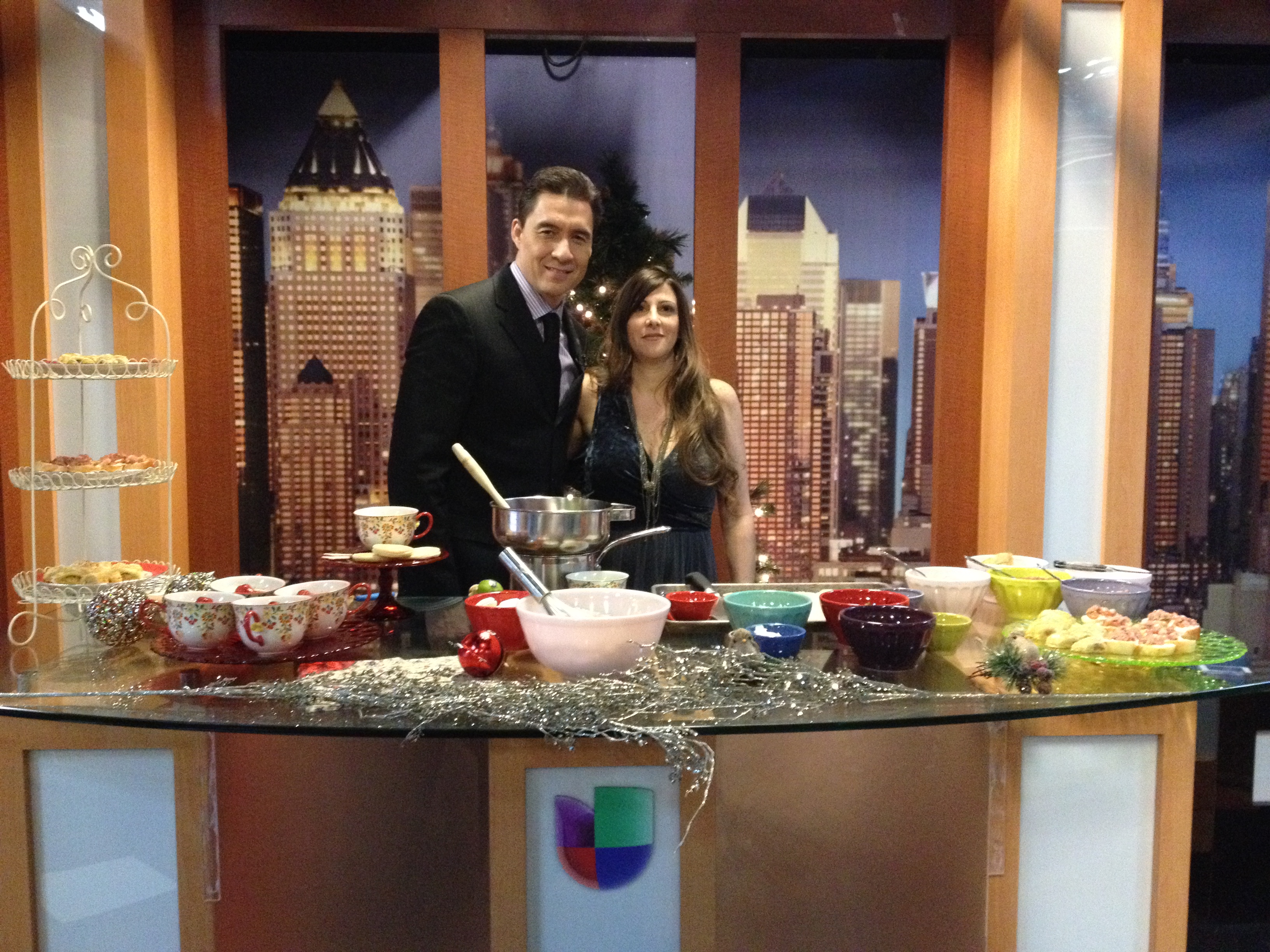 Disclaimer: This post is sponsored by California Strawberries Commision.
Grandma Strawberry Dessert
Ingredients
1 sheet of puff pastry
Dry meringues
Chantilly cream
Homemade Strawberry Compote
Lime zest for garnish ( to taste)
For dry meringues
250 g egg whites
250 grams granulated sugar
250g confectionar sugar
Pinch of salt
1) Prepare a French meringue by beating the egg whites in a mixer until foam is produced
2) Add a pinch of salt and granulated sugar
3) Add powdered sugar and continue beating until the preparation gets some consistency
4) Line a baking sheet with parchment paper
4)  Pipe out cones shapes with a pastry bag
5 ) Place in the oven at low temperatura (about 200 F or 220 F / 90 C)  for 1 to 2 hours
For the chantilly cream
500 ml of cream
55 grams of powdered sugar
1)Place the heavy cream in a bowl and whisk
2) Add the sifted powdered sugar until you reach the point of cream chantilly
For strawberry compote
500 grams frozen whole California Strawberries
75 g sugar
½ lime juice
1 lime
Pinch of salt
1 teaspoon vanilla extract
1 teaspoon balsamic vinegar
1 tablespoon cornstarch
1) Let strawberries thaw.
2) Put all ingredients in a bowl over a bain-marie (double boiler) and cook for 10 minutes. The compote is ready when the strawberries are softened and the liquid takes consistency.
Asamble Grandma's Strawberry dessert
1)Cut out puff pastry circles with a cutting mold and cook in oven at high temperatura (400 F) until the dough raises.  Lower temperature to 350 F until golden brown
2) Place cooked puff pastry at the base of a cup or dessert bowl and add Chantilly cream , strawberry compote and dry meringue pieces at your discretion!
3) Garnish with a little whipped cream , strawberry compote , lime zest and dry meringue pieces
Hope you enjoy ! Happy Holidays and a Wonderful 2014!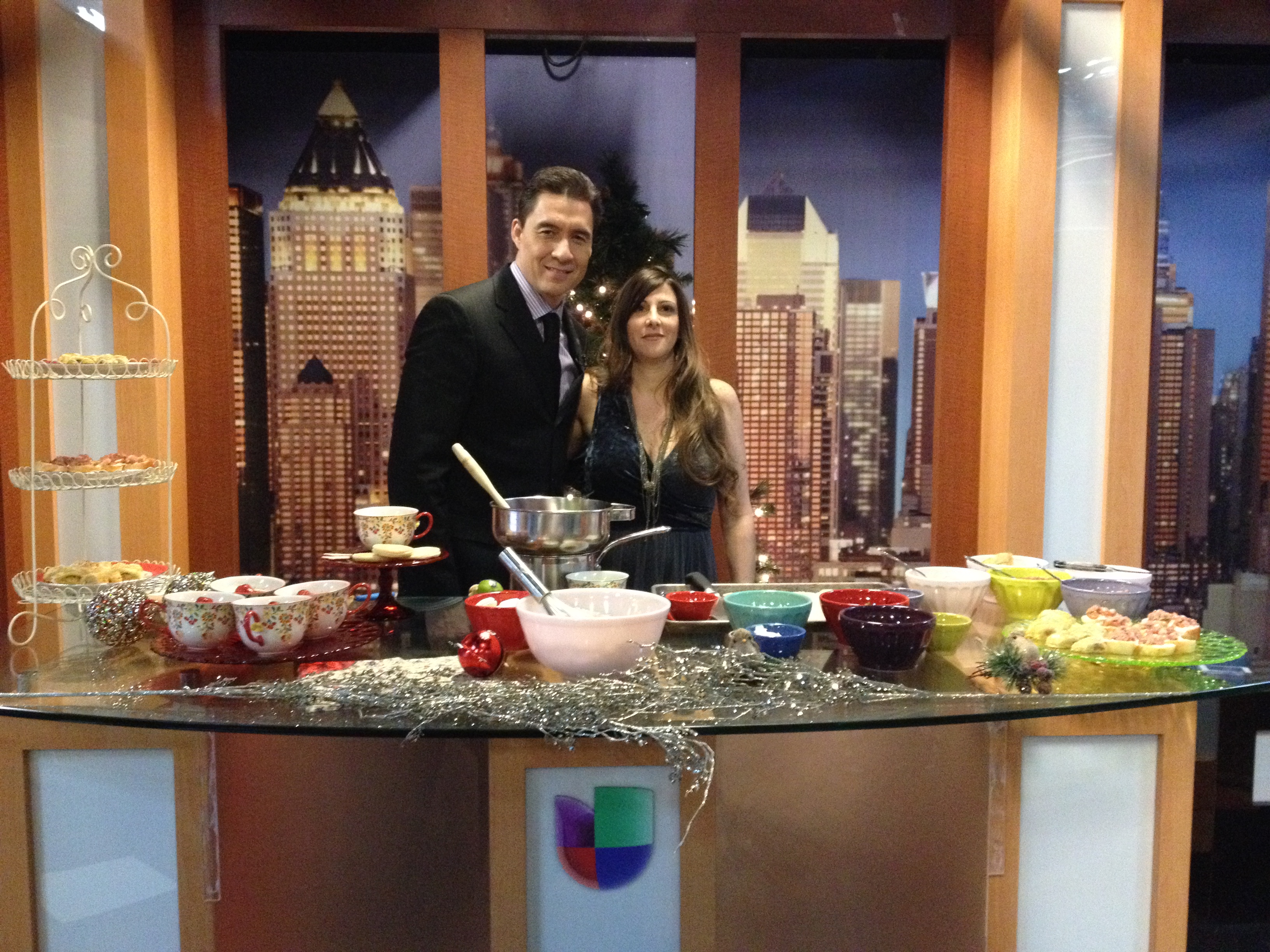 Disclaimer: This post is sponsored by California Strawberries Commision.